Reverend Michele Goff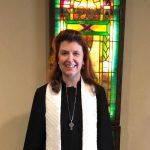 Reverend Michele was born in Wichita Falls, Texas and raised in northeastern Oklahoma. As a graduate of the University of Oklahoma, she is a proud Oklahoma Sooner. Before answering the call to full time ministry, Michele worked in television production for a well-known sports network for 12 years. She graduated from Austin Presbyterian Theological Seminary. In January 2019, Michele accepted a call to serve First Presbyterian Church Henderson. Reverend Goff and her Husband Larry have two large rescue dogs, Hercules and Andi. In her free time, she enjoys reading – specifically science fiction, and she is learning to knit.
Joshua Allen – Music Director

Joshua Allen, a lifelong musician, studied piano as a child and added vocal and organ studies in high school and college. Recently, he has appeared as baritone soloist with the North Central Texas Chorale in Dubois' "The Seven Last Words of Christ," and as the collaborative accompanist for Bella Voce Studio. He enjoys sharing the gift of music while at the organ or piano of various area churches, and performs as soloist and in collaboration with artists around the East Texas area. Joshua lives in Longview, Texas, where he enjoys his "day job" as a restaurant district manager. FPC-Henderson is pleased and grateful that Joshua is sharing his multifaceted musical talents with us.
Lisa Temple – Secretary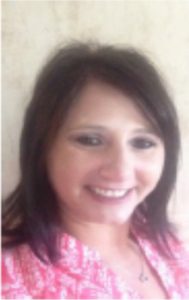 Lisa Temple is a native Henderson-ite, having been born and raised in Henderson, Texas. She has two wonderful children, Kincade and Kaitlynn. Kincade works in the oilfield and Kaitlynn is in the fifth grade. In her spare time, she likes to relax with her family. She loves to watch football and college softball. She and Kaitlynn enjoy watching movies, shopping, and all things girly.
At FPC, besides her secretarial duties, she puts her newspaper skills to use in helping to produce the church newsletter. FPC is indeed privileged to have her on staff.
Marty Baughman – Nursery Attendant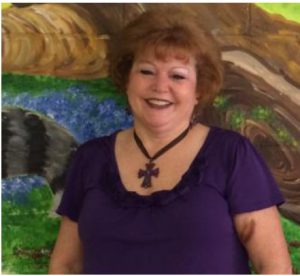 Marty Baughman moved to Henderson from Albuquerque, New Mexico about a year and a half ago, to be closer to her sister and her family. While there,she worked in a church nursery for over fifteen years. She now works full-time at Double Eagle Construction. Marty raises pot-bellied pigs. She and her sister also raise dogs, hamsters, and guinea pigs too, and sell them at Canton Trade Days. She says she makes quilts in her "spare time."