The Music Ministry at First Presbyterian Church provides each member and all visitors with an opportunity to be part of our worship service through music, realizing that our primary audience is Almighty God.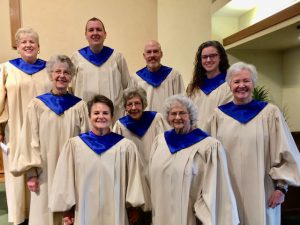 Our Chancel Choir participates in worship services filling the Sanctuary with the beautiful sounds of traditional, classic and contemporary hymns and choruses. The Choir also provides music for special church seasons – Advent/Christmas and Holy Week/Easter.
We also collaborate with other churches in the area for special music events throughout the year.