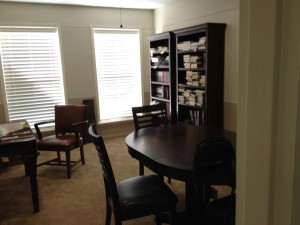 Presbyterians have always been associated with the development of Sunday schools and Christian Education.  In 1846, Henderson's first Presbyterian church housed a school and the first preacher was the teacher.
Today, Christian Education (CE) is more important than ever as we live in a challenging and ever-changing world.
Our Sunday School hour is from 9:45-10:45 a.m.  We offer classes for all ages. A  nursery is provided for infants through age 6 during the hours of Sunday School and morning worship.
The goal of CE is to enable each student to grow in knowledge and wisdom through the understanding of Scripture and their lessons for life.  We make the opportunity available for students to broaden their Biblical horizons.
Our church offers quality Christian Education to our congregation and the community.